Tuesday, September 17
11 a.m. Pacific Time
Are you stumped when it comes to inspiring a new generation of givers? Join TechSoup and Moshe Hecht, CIO of the fundraising organization Charidy, who will share the insights and campaign experience that have led to hundreds of viral crowdfunding campaigns. During this 60-minute webinar, we will focus on 8 action-oriented ways to successfully inspire a new generation of givers to your nonprofit. We look forward to seeing you there!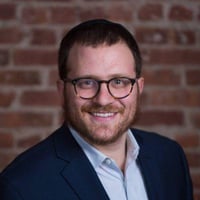 Moshe Hecht, Chief Innovation Officer, Charidy

Moshe Hecht, winner of the 2017 NonProfit PRO Technology Professional of the Year, is a philanthropy futurist, public speaker and chief innovation officer of Charidy, a crowdfunding platform and consulting company that has helped 3,000 organizations raise over $700 million.
Moshe's passion lies at the intersection of technology and charitable giving. When Moshe is not at the office, he is writing music and enjoying downtime with his wife and three redheaded children.