Tuesday, May 28
11 a.m. Pacific Time
Mention "evaluation" to a nonprofit leader and it may conjure up visions of complex measures, expensive consultants, privacy concerns, and high overhead. Yet there are lightweight, empirically sound outcome measures that can be collected, analyzed, and shared by virtually any organization. In this webinar, we will walk through selecting, collecting, and analyzing such measures and then creating dynamic dashboards in Power BI to share the results.

Mike Yeaton, Chief Strategy Officer, Empire Health and Data and Innovation Consultant, TechSoup

Mike is Chief Strategy Officer for the Empire Health Foundation also a data and innovation consultant for TechSoup. His experience includes implementing measurement frameworks for multiple large grant portfolios.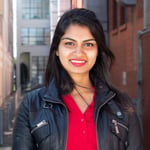 Neetu Rohith, Digital Marketing Analyst, TechSoup
Neetu is the Digital Marketing Analyst for TechSoup. She holds an MS in Computer and Information Systems Security from the University of Plymouth.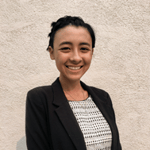 Katia Williams, Impact Data Intern, TechSoup
Katia is an intern working with TechSoup on a range of data-related projects. She recently graduated from UC Berkeley with a major in Data Science and a minor in Global Poverty.