Thursday, May 16
11 AM Pacific Time
Google Analytics is a free web analytics program for your site that takes less than 30 minutes to install. In roughly the same time it takes to watch an episode of your favorite sitcom, you can be learning the what, where, how, and when of the activities on your site. (The "why" is up to you.)
In this webinar, we will walk through
What Google Analytics is
How Google Analytics works
Key terms
How you can use these learnings to move the needle of your organization forward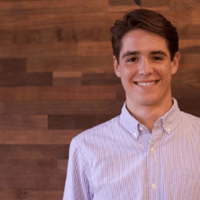 Jack Downs, Digital Analyst Whaler, Whole Whale
Originally from landlocked Oklahoma, Digital Analyst Jack Downs is excited to be swimming with Whole Whale. Working in analytics enables Jack to leverage creative thinking and data for good, creating a space to problem-solve and craft strategies for maximizing impact. Jack is Google Analytics certified and loves advocating for data by hosting webinars, leading analytics courses with TechSoup, and developing Analytics Karate — a gamified approach to mastering Google Analytics.

In addition to his work with the Analytics team, Jack has enjoyed managing projects with the United Service Organizations, Stanford Social Innovation Review, Lung Cancer Foundation of America, and National Aphasia Association.