Thursday, May 9
11 AM Pacific Time
The State of Grantseeking™ Reports spotlight recent developments in funding so your organization can be more strategic in its grantseeking.
Which grantmakers are more likely to fund my organization?
How much time and staff should I devote to grantseeking?
What is a reasonable level of funding to expect for my organization?
Does my budget or mission focus affect my organization's ability to be awarded grants?
How can I use recent trends in grantseeking to my organization's advantage?
This webinar will reflect just-published information on grants, grantseeking, and trends. It will assist you in planning for 2019 – 2020 and in managing the expectations of your stakeholders — board members, donors, and the community at large. It will serve as a valuable tool for organizations to review their grantseeking efforts, report on performance, and plan for the future.
Median award sizes by organizational budget and mission will be included — benchmarks you can really use to establish your own grantseeking goals.
Join Ellen C. Mowrer, president and COO of GrantStation, and Kevin Peters, its senior research specialist and technical associate, for this fast-paced, data-rich webinar that also covers trends and free resources. We hope to see you there!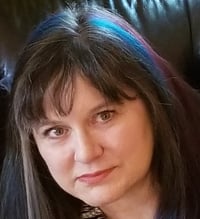 Ellen Mowrer, COO and President, GrantStation
Ellen works with both clients and the GrantStation team in program adoption and management. In addition, she is responsible for marketing, promotions, finances, administration, and The State of Grantseeking ™ Survey and Reports.

Ellen lives in Lancaster, PA, and serves on the board of directors of Music for Everyone, an organization that cultivates the power of music for education and community building. She and her husband also paint a piano each year for Keys for the City, an initiative that places pianos in public spaces for public use. She is active in the fight against puppy mills, supporting A Tail To Tell, a mill-survivor rescue, foster, and adoption organization, with three rescues of her own.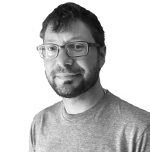 Kevin Peters, Senior Research Specialist and Technical Associate, GrantStation
Kevin works in our U.S. Charitable Giving Database and manages the information GrantStation provides on federal and state funding programs. He also researches federal listings for the GrantStation Insider and contributes to the GS Insights blog. In addition, he serves as a tech backup to GrantStation's technology staff. Kevin lives near the Oregon coast, where he likes long walks on the beaches and watching the sunset.