Tuesday, April 23
11 a.m. Pacific Time
Is your nonprofit's website maximizing its impact and your effectiveness? Most nonprofits struggle with this because, even though websites are familiar, they are difficult to create, manage, and make effective. This webinar will walk you through five things that every nonprofit should consider about its website and will give practical advice on how to make yours better.
Things we will cover:
How to think about your website

How to craft a story through your website

How to make sure your website is doing something for you

How to craft a user path to engage more people

How to manage, maintain, and expand your website
About the Speakers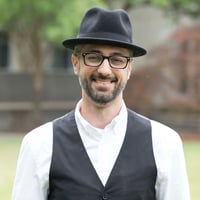 Adam Walker, CEO of Sideways8 & Executive Director of 48in48
Adam Walker is the co-founder of the digital agency Sideways8 and nonprofit co-founder of 48in48. He is a digital marketing strategist at heart, with a background in design and development. Adam hosts two podcasts, has a blog, and trains for GORUCK Tough events He loves a challenge and extreme productivity.