Tuesday, Apr 9
11 AM Pacific Time
Are you curious about the power of crowdfunding but not sure where to start? Join Moshe Hecht, CIO of the fundraising organization Charidy, who will share the insights and campaign experience that have led to hundreds of viral crowdfunding campaigns. During this 60-minute webinar, we will focus on all the important elements to create a robust, and ultimately viral, campaign for your organization. We will cover
Intro to the "tipping point"
The power of the few and who they are
Getting your message to stick
Creating an effective message
The importance of context
The power of community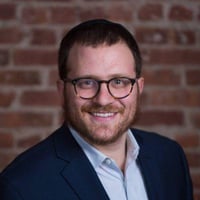 Moshe Hecht, Chief Innovation Officer, Charidy

Moshe Hecht is an accomplished entrepreneur and impassioned team leader with 9 years of online marketing and communications experience. His passion lies at the intersection of technology and nonprofit innovation.

Moshe joined Charidy in private beta and instantly fell in love with it's mission and potential growth. As Chief Innovation Officer, Moshe is invested in the continuing success of every Charidy campaign and driving the company's vision. Moshe mentors with purpose and understands that strong working relationships create great teams and produce exceptional results. When Moshe is not at the office, he is writing music and enjoying downtime with his wife, and three children.