Tuesday, Mar 26
11 AM Pacific Time
We live in the 21st century, and volunteerism is shifting and changing to meet the times. More and more volunteers are looking for ways to use technology to support the missions they hold dear.

With the rise of digital volunteers, nonprofits need to have systems and practices that encourage, validate, and support this new trend.

We will review ideas and strategies that other nonprofits have used to capitalize on the digital volunteer. We will have plenty of time for live Q&A, so prepare your largest concerns for discussion.

At the end of this presentation you will have
An idea of what features your volunteer system should have
A good plan for utilizing small aspects of social media for large impact
Ways to engage volunteers with different time requirements.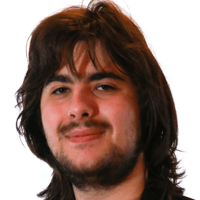 Tim Edingfield
Non-Profit Community Leader, Kintone

Tim Edingfield has worked within the non-profit sector for a decade. In this time, he has held multiple positions within non-profits from volunteer, all the way to board chair. He has experienced the entire lifespan of a non-profit from its conception, re-branding, and shift of mission. He has consulted a total of 20 non-profits in the art and science of developing efficient and sustainable data practices, as well as works in a community collaborative to better the human services offered to those in poverty.

He currently works for Kintone as the Non Profit Community Leader, and on the side is The Gadgeteer (a non-profit data consultant). His goal is to share his knowledge and expertise with the Non Profits that do so much good in the world, and to assist them in making an even more powerful impact.