Thursday, Mar 14
11 AM Pacific Time
In this webinar, join Jamin Gluck and Arif Hoque of Amazon Web Services who will review basic cloud computing concepts. They will also share how cloud computing can assist organizations with day-to-day operations, while replacing capital expenses with variable costs. The webinar will conclude with a demo of how to launch a Wordpress site on the cloud.
During this 60-minute webinar, we will cover:
Learn cloud fundamentals
Compare cloud computing models
Review six benefits of cloud computing for nonprofits
Participate in a tutorial on how to launch a Wordpress site in the cloud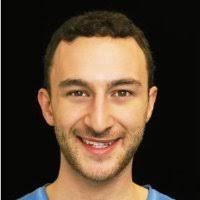 Jamin Gluck, Amazon Web Services
Jamin Gluck is the Nonprofit Program Manager for Amazon Web Services. He has been working with technology for nonprofits for the past three years, and he is currently the Program Manager on the AWS Nonprofits team, enabling organizations of all sizes to evolve mission operations through Cloud technology.

Arif Hoque, Amazon Web Services
Arif Hoque is a Solutions Architect focused on providing technical guidance to nonprofits big and small. He is passionate about working with nonprofits and helping them use technology to achieve their mission.