Thursday, Feb 28
11 AM Pacific Time
Pew Internet found that 87 percent of Americans use social media. With so much noise and clutter in the online landscape, how can nonprofits stand out? In this webinar, digital storytelling expert and social media strategist Julia Campbell will review examples of nonprofits using stories to supercharge their social media engagement. She will tell you about the steps you can take to adapt their success to your own organization.
Key takeaways:
Specific social media storytelling strategies that you can employ to connect with supporters
Real-world examples from nonprofits using effective storytelling for social media engagement
Tried and tested tools to use to rock your social media storytelling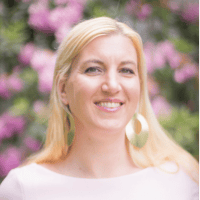 Julia Campbell
Founder and Principal, J Campbell Social Marketing
Julia has run her digital marketing consulting business for almost a decade, focused exclusively on mission-driven organizations. A mom of 2 and a Returned Peace Corps Volunteer, she is the author of Storytelling in the Digital Age: A Guide for Nonprofits, a call-to-action for nonprofits to use stories to accomplish their missions.
Her passion is to get nonprofits of all sizes to stop spinning their wheels on social media and to start getting real results using digital tools. You can check out her thoughts and ideas on all things nonprofit digital storytelling and social media at www.jcsocialmarketing.com/blog.